List of best Best Medical Marijuana Strains for Pain
Sour Diesel is a Sativa cannabis strain, meaning it will give you plenty of energy for the day. While it is a potent THC strain, it will leave you with a mindful and uplifting high. You'll not only experience pain relief but you'll feel happy and energized throughout the day. (One of the Best marijuana strains for pain)
If you're interested in Sour Diesel, many medical marijuana dispensaries sell it frequently. It's one of the top medical marijuana strains that's always in demand. Consider buying this strain. You can now order with our Online Dispensary with or without medical marijuana card.
White Widow is another potent cannabis strain, so it's not ideal for beginners. But if you want a relaxing cannabis strain that will help you sleep off your aches and pains, this is the strain to try.
White Widow is an Indica-dominant hybrid; Indica strains are more relaxing but Indica hybrids decrease the couch-lock effects.
This strain is one of the most famous in the world. It's commonly used by patients with pain and also with insomnia and anxiety. White Widow gets its name from its white buds and crystal resin. This strain will help you sleep but will give you a sense of euphoria, so you feel happy as you drift off to sleep. Strain for sleep
Blueberry is an older marijuana strain — it was founded in the '70s and has been popular since. It's the perfect strain for patients suffering from anxiety but it's also a great strain for pain sufferers.
Even though this is a high THC strain, it's also a high CBD strain. The CBD takes away some of the THC effects, leaving you feeling relaxed. Blueberry is also a Sativa strain; it not only calms your mind but also your body, healing some of your aches and pains for the long-term.
Even though it's a Sativa strain, it doesn't leave you feeling extremely sleepy or couch-locked. You can use it during the daytime, just make sure you don't have anything planned for the day.
ACDC is one of the most popular medical marijuana strains and is perfect for pain sufferers.
Even though ACDC is high in THC, it's also high in CBD. Many patients state they don't experience any intoxicating effects. Since it has THC, it's still best you try a little bit of the strain first — especially if this is your first time trying medical marijuana.
It's also a Sativa-dominant hybrid strain, so it relaxes your mind and body while also giving you enough energy for social situations.
5. Northern Lights (also one of the best marijuana strains for pain)
Northern Lights is another Indica strain for pain relief and relaxation. This strain is one of the most popular Indicas. It has won awards and gained global recognition. It gives a couch-lock and almost body-numbing effect.
But Northern Lights also provides some mental relaxation, serving as the perfect strain to unwind after a long day. Don't be surprised if this strain puts you to sleep!
Because of its popularity, you'll usually find this strain stocked at your local medical marijuana dispensary.
Are THC-dominant strains not your cup of tea? Don't worry, we're also recommending some high-CBD strains such as Harlequin. Harlequin is a Sativa that's one of the most popular pain-relieving strains. Even though it's a Sativa, it's very soothing; you'll have a clear head and won't get a sudden burst of energy.
Harlequin is also popular because you experience the pain-relieving effects quickly. The CBD also makes this strain powerful, melting away your pain for all-day relief.
Because of its high-CBD content, the effects are pretty mild. Since this strain does contain a little bit of THC, we do suggest not using this strain before work or before operating a vehicle.
Master Kush is one of the most popular Indica strains for sleep. Just taking a little bit of this strain before bed will cause you to immediately drift off to sleep. You'll be able to sleep through even the most chronic pain.
With high THC levels, this strain is extremely potent. Be sure to properly dose this strain, even if you only plan on using it before bed. As long as you dose correctly, Master Kush may become your new go-to Indica strain.
Afghan Kush is amazing at removing nerve pain. But since it's a high-CBD Indica strain, it will also put you to sleep. That's why this strain is ideal for those who want to prefer using medical marijuana before bed or just to unwind in the evening.
If you're new to medical marijuana, Afghan Kush is also a great beginner strain. It's also ideal for those who don't like or are not experienced with Indica strains. While it will leave you feeling tired, you won't experience the mind-numbing and couch-locking effects.
9. Cataract Kush
Cataract Kush is one of the most powerful cannabis strains on this list. It not only offers excellent pain-relieving effects but does so quickly. Since this strain is potent, it's not recommended for beginners.
Try The Best Medical Marijuana Strains for Pain
It's difficult identifying the best medical marijuana strains for pain. There are many medical marijuana strain names; not only are you unsure what conditions each strain treats but navigating cannabinoid contents is also tricky. Hopefully, this list gave you enough insight on medical marijuana strains and helped you pick out your next strain!
But buying medical marijuana requires more than knowing the right strains. You'll first need to contact Oklahoma medical card doctors and get approved before trying medical marijuana.
We make the process easy. Click here to schedule your appointment and get a medical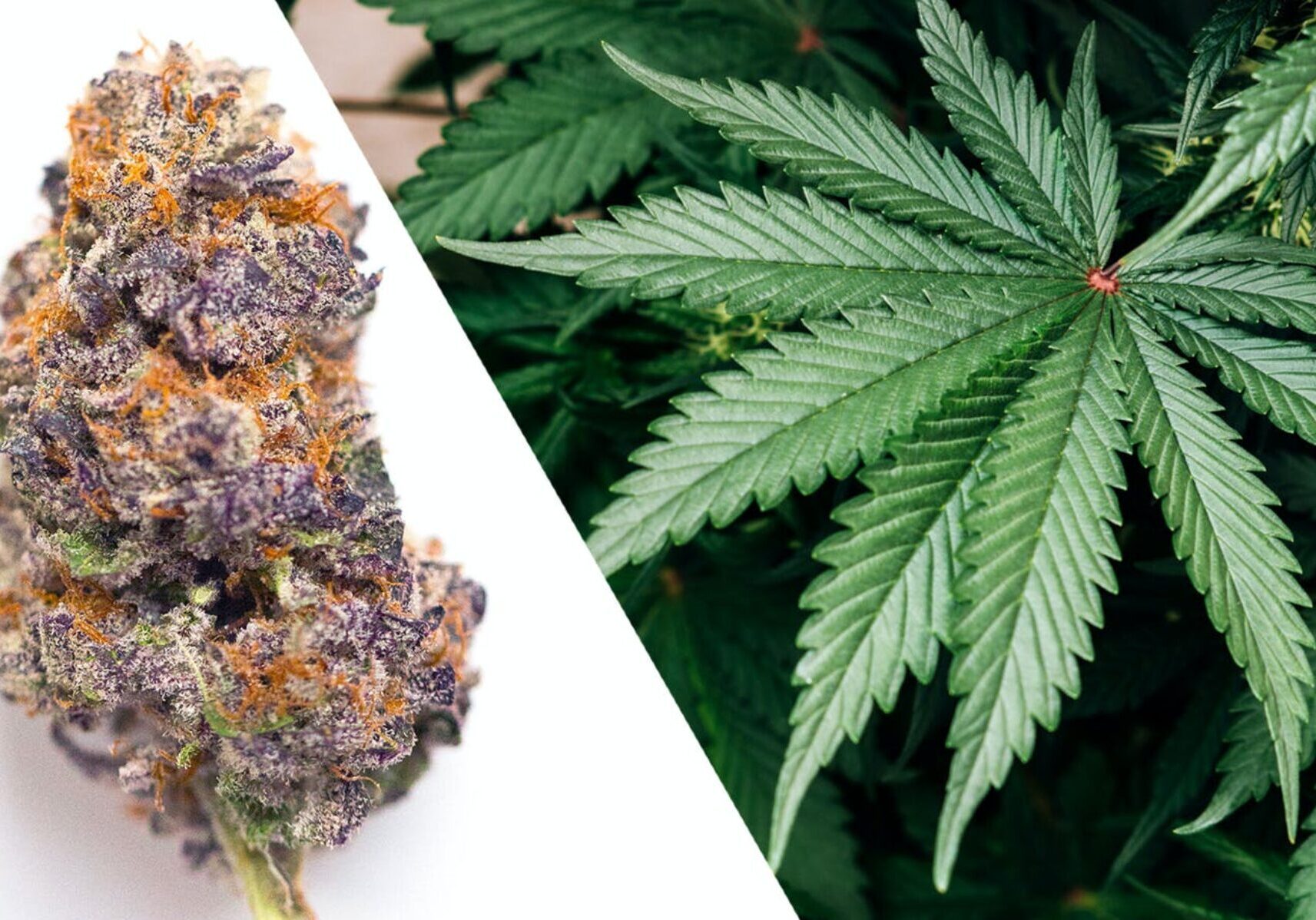 Best marijuana strains for pain
We offer a wide range of cannabis strains and related cannabis products. With Cannabis online dispensary shipping all across the United States, United Kingdom, Canada, Europe and Asia. Buy weed online and have it delivered to you.